Our Mission & Vision
United Research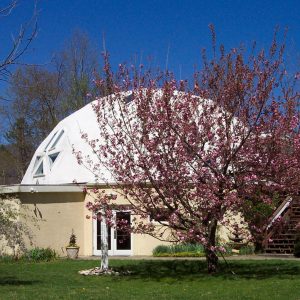 The Light Center was created as a secluded place where people could come to pray, meditate, and rejuvenate in the Blue Ridge Mountains. It is dedicated to prayer for individual and societal change.
A deep desire to know God, to seek answers, and the study of the holy scriptures of the world's religions led to insights that generated the prayer format known as the "SEVEN STEPS OF EFFECTIVE PRAYER". The use of this prayer is considered to be effective by its users because this format helps release personal blockages to spiritual growth and oneness with the Divine.
In 1976, UNITED RESEARCH, INC. was formed as a nonprofit corporation to provide a vehicle for the receipt of unsolicited donations to support education in prayer and the building and maintenance of a prayer center. United Research's name honors the shared vision of its founders for our world: we are UNITED in RE-SEARCHING a new way of achieving oneness with the Divine. The Effective Prayer format came out of the founders' search for a new method of prayer to reach Oneness with All That Is, Divinity.
In October 1979, the Light Center was dedicated. The Light Center is a two-story, white geodesic dome surrounded by the beautiful mountains of western North Carolina. There are no memberships, requirements, creeds, doctrines, or dues. There is information on how to use effective prayer, the use of the light chamber with its colored rays of light, and inspired music as an enhancement for prayer. Tens of thousands of people have come to the Light Center from all over the world to join in prayer. Prayer groups have formed throughout the country and the world to hold true to the Divine within all people and all things. In addition, United Research has sponsored prayer missions to more than 50 nations around the planet. There are daily, weekly, monthly, and yearly happenings at the Light Center, directing all to seek out the Divine within them.
Our website offers instruction in the use of Effective Prayer, a listing of upcoming events (including programs and speakers) and a daily topical effective prayer focus. Reserve space in the UR Lodge for your own personal retreat