Experience a place of prayer and meditation for individual and global growth.
Through inner work we tap into the Divine to become who we are meant to be – beings of Love and Light.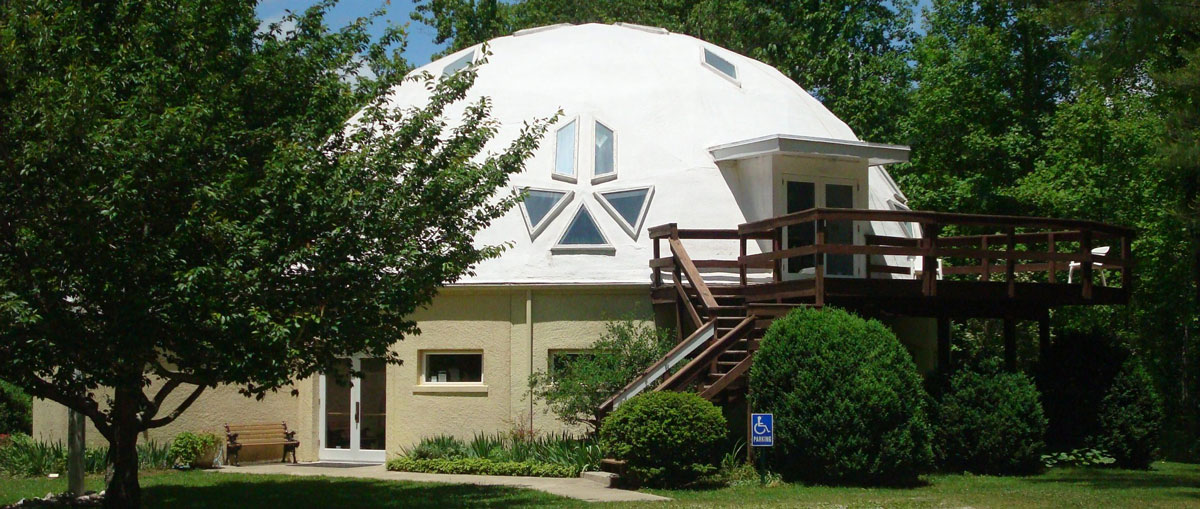 United Research, The Light Center was created as a secluded place where people could come to pray, meditate, and rejuvenate in the Blue Ridge Mountains. It is dedicated to prayer for individual and societal change.
Come visit our prayer dome, our healing light chamber, walk our wooded meditation trails, forest bathe, and stay in our beautiful lodge. The Dome is open Thursday – Sunday from 12 – 5 p.m.
Mission: To increase awareness of the Oneness of All That Is by expanding Light, Peace, and unconditional Love.
Vision: To provide an environment that supports individual and universal transformation through effective prayer, compassionate education, service and creating Good moment by moment.
News and Events
Inclement Winter Weather Closings:
The Light Center is closed Friday, Saturday, and Sunday, January 21 – January 23rd due to hazardous driving conditions. Thank you for being the Light of the world!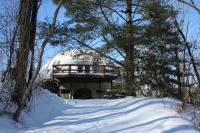 New Hours:
The Light Center is now operating on Winter hours: Friday through Sunday, Noon to 4 p.m.
Symphony of Serenity with Kennedy OneSelf – Sunday, January 23, 5:30 p.m.  Cancelled.
The Symphony of Serenity with Kennedy OneSelf, scheduled for Sunday, January 23, 2 to 3:30 p.m. is cancelled due to a failure of the upstairs heating system in the Light Center Dome. Because of supply chain shortages, we are unable to repair it before the scheduled concert.
If you purchased virtual tickets to the concert, we are happy to refund the ticket price. However, Kennedy is performing a concert on Saturday, March 12, 2 to 3:30 p.m. Since Kennedy's concerts usually sell out, we would like to offer the opportunity to transfer your ticket purchase to the March date.
Please let us know whether you prefer a refund or transfer of your virtual ticket(s). Email Dome@urlight.org or a voice mail message at 828-669-6845. Give us your name, the number of tickets you are holding and whether you would like a refund or transfer of the tickets.
We apologize for any inconvenience and thank you!
Symphony of Serenity with Kennedy OneSelf – Saturday, March 12, 2 to 3:30 p.m.
A profoundly potent symphonic orchestration of acoustic vibration that guides the listener to the inner stillness where lasting peace resides.
This is a sound healing like nothing you've ever experienced. Kennedy weaves vibrations so fluidly people often imagine he has six arms. Come be bathed in the sounds of Didgeridoos, Handpan, Asian Harp(Guzheng), crystal & Tibetan singing bowls, Gongs, Flutes(Chinese, Indian, American, Harmony, Drone), Shruti Box, bells, Kalimba, Unity Harp and more.
Participants in this voyage through vibration simply lie down and relax. When we listen with conscious alertness, simply noticing the melodically pulsating conversation of harmonic frequencies, we can experience a deep serenity that lingers long after the last sound. These sonic symphonies are designed to be a foundation for our journey towards greater wellness of spirit.
Kennedy OneSelf is an avid student and charismatic instructor of meditation, a phenomenal musician as well as a didgeridoo craftsman, unity harp builder. After years of trying to spread peace, he realized that the best way is simply to be peaceful. Along the journey to deepen his consciousness, serene meditative music became his greatest passion.
Listen to the album, music videos & Learn more at: www.SoulMedicineVibrations.com
Please bring your mask to wear in the building! Out of concern for the health of our visitors, we're requesting that everyone wear a mask while moving around inside the building to protect others, regardless of vaccination status. Masks may be removed after guests are seated during events. Buncombe County Commissioners have mandated that masks must be worn indoors. Thank you for your consideration.
Not suitable for kids under 12 years of age.
All tickets are virtual. If you registered online, your name will appear on a list at the door.
Audience size is limited to 25 to allow for social listening.
Tickets for March 12 concert: Advance $25; Onsite $30
Precautions During the Pandemic:
The United Research Light Center has taken steps to protect the health of our community during the Pandemic. Our efforts include: Installation of ultraviolet (UV) germicidal irradiation filters to control airborne infectious disease transmission through our HVAC systems, on both levels of the Light Center. Requiring that masks be worn when moving throughout the building, regardless of vaccination status. (We're following the mask mandate from the Buncombe County Commissioners.) Because of the UV filters, masks may be removed when guests are in the Light Chamber with their own group members, or when seated upstairs and socially distanced. Audience size is limited to allow for social distancing.
Prayer
Prayer is powerful.
When one's consciousness merges with the Divine, the heart's resonance communicates with All that Is.
Prayer
Connect
Whether attending an event, offering a retreat, or joining one of our meditation-prayer meetings, we are here to promote the Oneness of All.
Nature
Connect with nature in the Blue Ridge Mountains. Visit our geodesic dome, lodge, light chamber, and more.
Book a stay at the Lodge!
Creation Prayer received by Ariel Marsh
On arising each day, the words flow through me – – may I walk through this
day in wisdom, understanding, humility and courage as I pray:
I create Good, constantly and consistently on all levels and all dimensions
and to all kingdoms all of the time.
Whether I am awake or asleep I am creating Divine Light, Life, Love and
Good to everyone and everything in the earth and the cosmos.
I am a living Prayer creating the new Heaven and the new earth
within everyone and All That Is. And everyone I come in contact
with is changed to Divine Light and Good.
I am in constant Prayer for all nations and all leaders to be changed
to Divine Light, Life, Love and Good – and the entire cosmos works in
concert to Create more Light and more Good than there was in the
beginning.
And I create more Light and more Good in the Creator,
and we thank the Divine for making it so. Amen.