Experiential Sound Healing with Rev Heidi Peck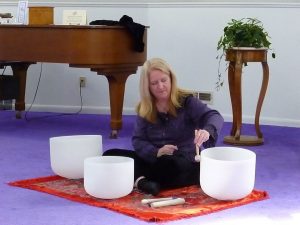 Experiential Sound Healing with Spiritual Guide Rev. Heidi and her Crystal Bowls builds your immune system, balances your chakras and relieves stress. Immerse yourself within the sound and vibration as a higher level of awareness surfaces from within you. With 25+ years of experience, she shares intuitive messages from her Animal Guides and her Archangels while utilizing essential oils, mantras, mudras and much more!
Tickets: $25 purchase at the door.